Description
Under the front bumper on your van in the factory metal moulding you will find four sets of three holes. These holes were put there when the van was born and before it was painted on the production line. They are there so that VW could fit a factory bracket in mild steel so spot or fog lights could be fitted without hacking the front bumper to bits.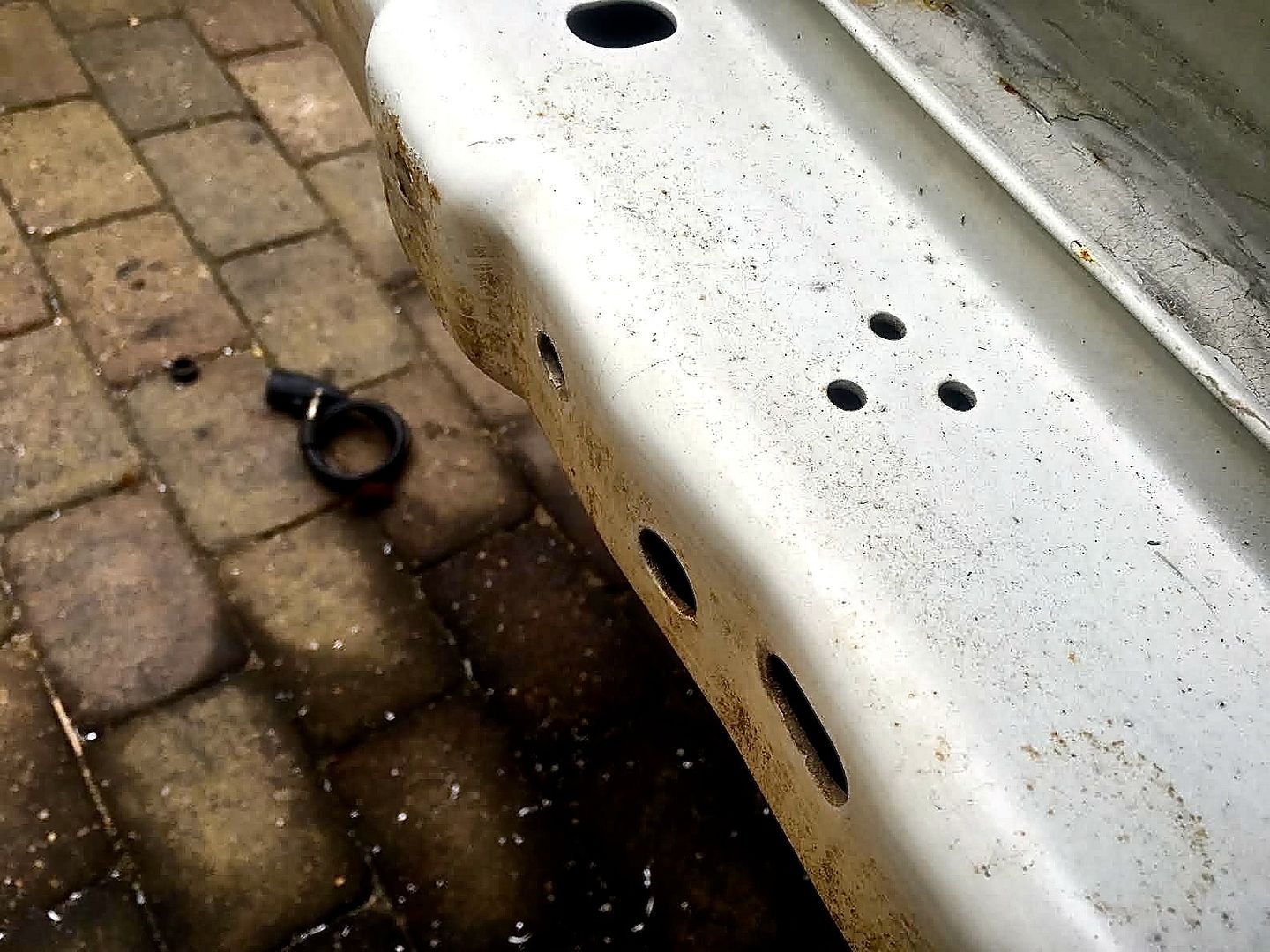 We weren't that happy with the factory brackets being made of mild steel and the thickness of them wasn't that good either as they could bend and defiantly corrode. We then looked at all of the different vans out there and noticed on the Scandinavian vans they always went for massive spot lights, probably due to it being dark a lot of the time right up north. Some of them had extra bracing at the top of the spotlights because the thin original light brackets would wobble around a bit. These days spot and fog lights can be a lot bigger than they were in the 80's and the LED ones can be pretty expensive. We are not big fans of making things cheaper here at CampervanCulture.com, we would rather make stuff better where we can so we made our own version of the factory spot and fog light brackets.
We have made our version out of hefty 6mm laser cut stainless steel so there is no danger of your auxiliary lighting moving around on it's own and they are guaranteed to last longer than your van will!
There are four sets of three holes along the front beam of the van under the bumper. The correct thing to do is to fit a pair of spotlights in the middle and a pair of fog lamps on the outer fixings but of course you can just go for a pair of spot lights if you choose. For this reason we sell our auxiliary lighting brackets in pairs, if you want to fit four lights you will need two pairs of these.
Laser cut 6mm stainless steel
Sold as a pair so one set per pair of spotlights
Made in the UK
HD long fitting rivets included