Like anything from ARB the quality of this product is very high and from the CARGO GEAR aluminium track & load range. It's the LK01 set and contains 45mm aluminium track & load rings and lends itself to a multitude of uses but mainly to hold your stuff in place while you're on the road. This set was bought through 4x4overlander.com at their impressive stall at one of the overlanding shows back at the end of summer which had just about everything you could want to kit your vehicle out for that trip of a lifetime.
Now Christmas is done and dusted my mind is wondering to where the CampervanCulture team will be this time next year (Morocco, North Africa) and although the three of us have made a token start on a few jobs on the Syncro's already this new year should see us concentrating harder to kit each van out to it's owners requirements for the trip ahead. Storage is obviously a key issue on any trip and while lots of things can be packed away safely in cupboards and under seats the one bit of kit I seem to have needed to get to and fix simple issues with the van, bikes, kit etc is my trusty tool kit. In the past it has been stored under the back seat but I was wanting it to be in a place I could get to it quickly without having to get my young son Isaac out of his seat and out of the vehicle. This would also free up more space for spare parts under the back seat and things we won't need on a daily basis.
After a good think about positioning so it isn't going to eat up too much living space while on a bigger trip and the space under the rear seat and where the tool kit needs to be easy to get to, a suitable position was found and the aluminium track was fixed to the rear facing buddy seat.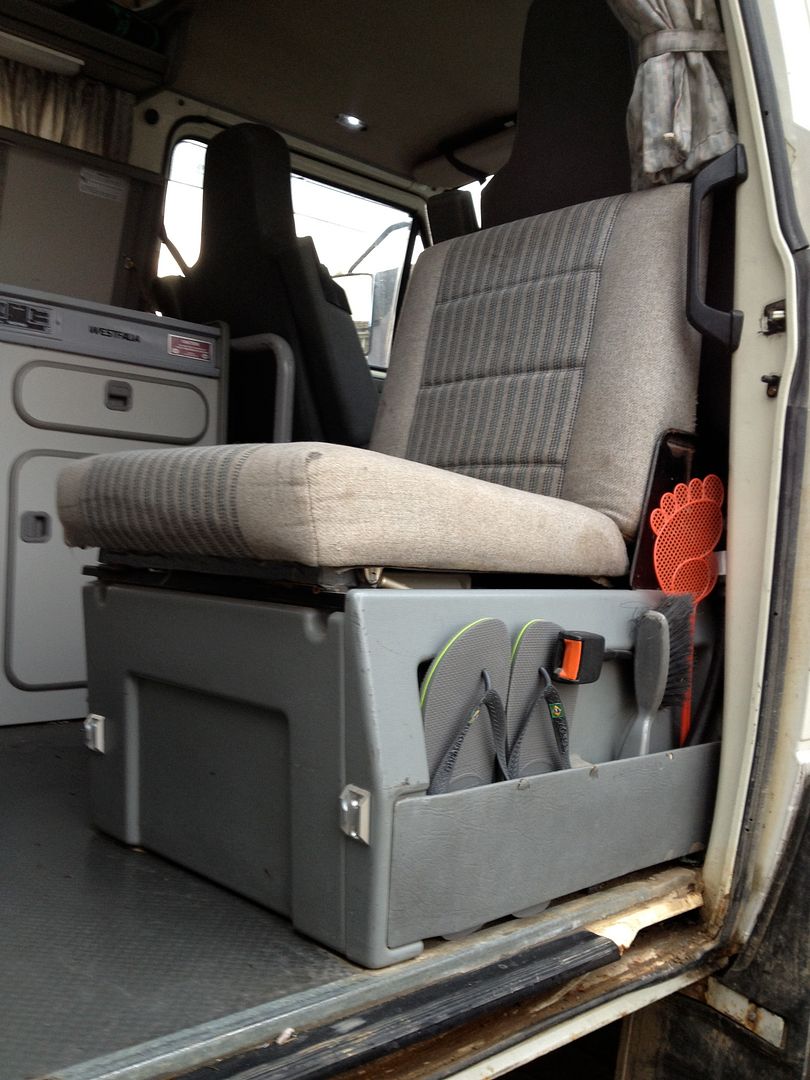 It was an easy job and all the fixings and rear spreader plates are supplied with the LK01 kit. The beauty of this system is that when I don't require the tool kit in this position the tracking on it's own is not offensive to look at and I can use the load rings on another part of the van where extra tracking is fitted. Some cord was fitted to the two load rings in the kit and when not in use can be stored in a draw or hung up out of the way.
Next to store the tool case in front of the seat you just put it in position and just slide the load rings with the cord fixed to them in place and the tool case isn't going any place soon and is in a safe position.
Here is a shot of the Cargo Gear in place without the tool case to give you a better idea of how it works.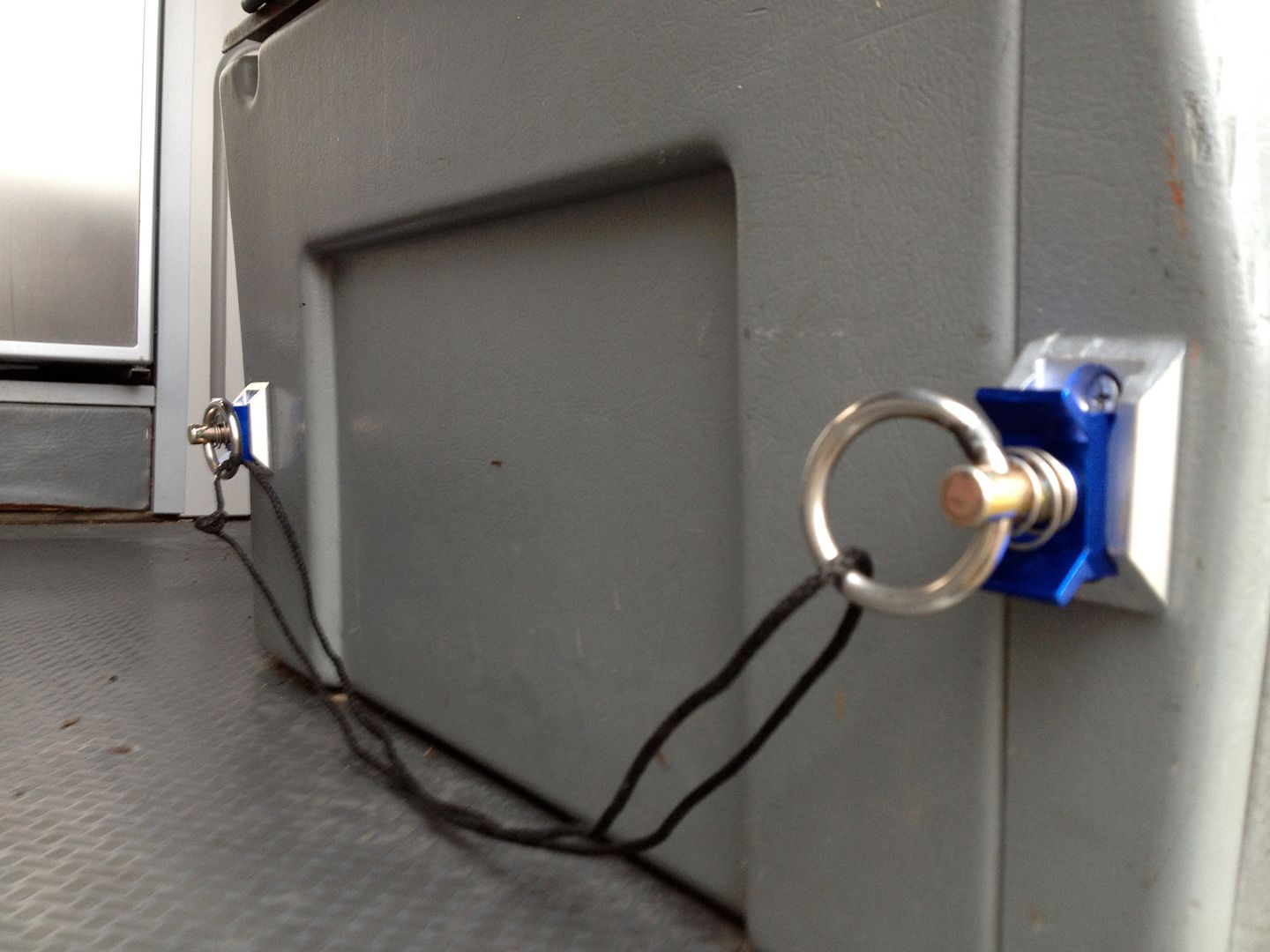 And here is a video clip to show how easy and quick it is to release the tool case from its fixed position. It's very easy to use and until you pull on that blue part at the base of the loop, the loop is locked into position. I personally really like this product and if Jake or Alan deicide to use it too then they will add their installations here.
We have now added our own range of cargo tracking like the ARB stuff only cheaper and with a lot more extra via the CampervanCulture web shop